Enschede: Lessons to Relearn. A presentation on the Enschede fireworks disaster (Dutch: vuurwerkramp in Enschede) of May 13, 2000 based on my research and tour of the aftermath in The Netherlands. This catastrophic series of powerful fireworks explosions at the SE Fireworks facility resulted in at least 22 deaths and 1,000 people injured. The explosions and subsequent fires destroyed some 400 homes and buildings with over 1,500 structures damaged.
M/V Hanjin Pennsylvania: Explosions at Sea . A presentation based on my research and investigation in Singapore, China, Hong Kong and South Korea on behalf of the National Fireworks Association (NFA) on the explosions and fire aboard the 930 foot (282 m) long M/V Hanjin Pennsylvania off the coast of Sri Lanka in the Indian Ocean starting on November 11, 2002. The initial explosion killed 2 sailors and resulted in fires and explosions over the next 4 days, including one very large and powerful explosion resulted in a $235 million loss of the brand new vessel and cargo. M/V Hanjin Pennsylvania: Explosions at Sea Final Report PICTURES
Fireworks Tragedies: An historical perspective. There have been a number of tragedies involving fireworks over the last 150 years that have shaped many of the feelings about fireworks in the USA. This presentation details the fireworks fires in Spencer, Iowa of June 27, 1931 that destroyed most of this small farming city's commercial district, and the Great Fire of Portland of July 4, 1866 that resulted in a $10 million loss of over 1,500 buildings near the harbor.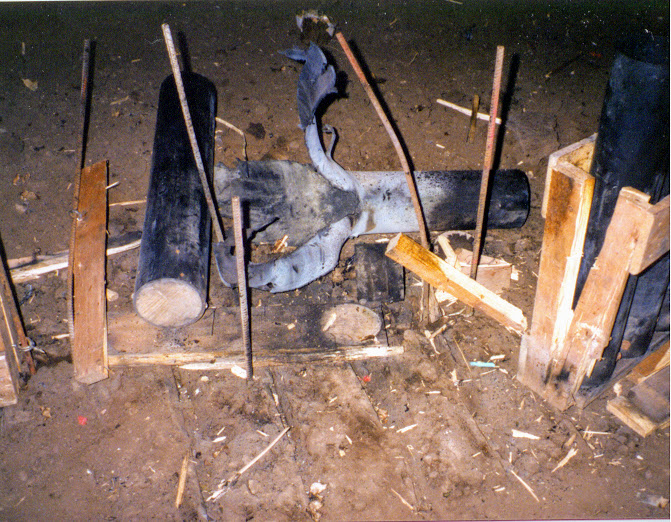 A Case Study of a 155mm Aerial Shell Malfunction in an HDPE Mortar Mounted in Above-Ground Wooden Rack During a Manually Ignited Display.
Destructive Demonstrations of 6″ Chinese Aerial Star Shells in HDPE Mortars in Above Ground Wood Frame Racks.
Overview of Federal Laws & Regulations for Fireworks and Special Effects.
Overview of Fire Codes for Fireworks and Special Effects.
These presentations run about 90 minutes, plus Q&A
Understanding NFPA 1123, Code for Fireworks Displays
Understanding 1124, Code for the Manufacture, Transportation, Storage and Retail Sales of Fireworks (Chapters 1-3 and 6 & 7 Consumer Fireworks)
Understanding 1124, Code for the Manufacture, Transportation, Storage and Retail Sales of Fireworks (Chapters 1-3 and 4 & 5 Display Fireworks)
Understanding NFPA 1126, Standard for the use of Pyrotechnics before a Proximate Audience
Understanding NFPA 160, Standard for the use of Flame Effects before a Proximate Audience